Shed Repair
Restoration Services
Storage shed repair from Mainus Construction turns your weather-beaten, rickety, paint-flaking old shed into a clean and beautiful restored shed. We work with any shed type whether you have a gable, Quaker, barn style or completely customized shed.
Some of our repair services include:
Door Replacement
Window Replacement
Shingle Replacement
Siding Replacement
Shed Repair Success
The first set of pictures shows one of our 12x12 Gable sheds that lost the battle with a big basswood tree in Bayside WI. The tree came down on the shed and broke the first set of rafters and blew out the fascia on the other side. We repaired the shed in about half a day and had it looking as good as the day we delivered it.
The second set of pictures shows an 8x12 shed that had seen its better days. We installed a new set of doors on the shed, did all the necessary repairs to it then added a maintenance free exterior to give this shed many years of service.
The barn style shed pictured was showing severe signs of wear and tear. The wooden doors and siding were damaged from everyday use and extreme weather conditions in Wisconsin. Shed repair specialists from Mainus Construction provided a complete replacement of the sheds doors to make it look and function like new again.
The gable storage shed pictured looks new, but it certainly wasn't. The roof, siding and doors were in desperate need of restoration due to being damaged from years of sitting in the sun, rain, snow and ice. Mainus Construction fully restored it, getting the owners many more years of use out of it.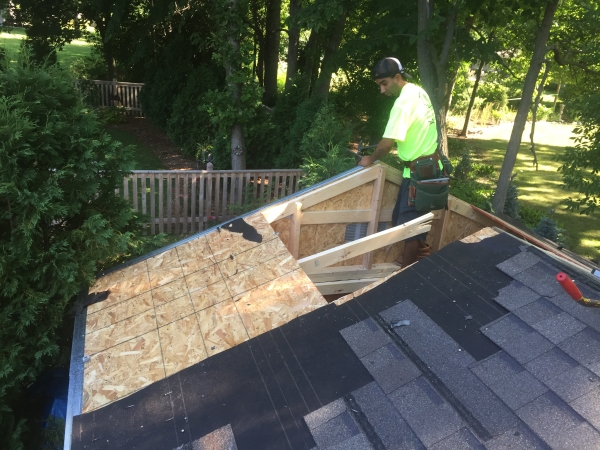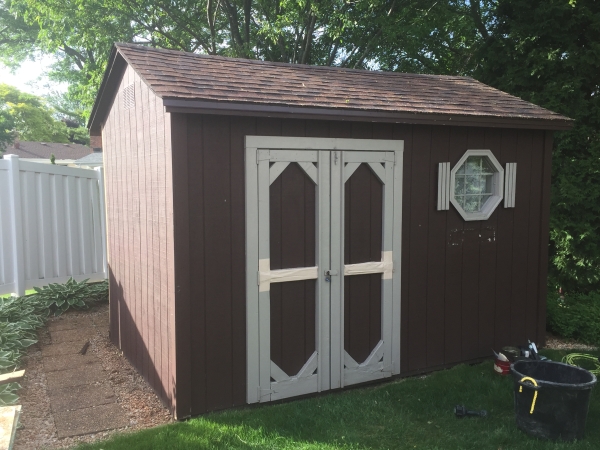 Contact Wisconsin shed builders at Mainus Construction for quality shed repair services you can rely on.