Storage Sheds for Vehicles
Custom Shed Construction for ATVs, Motorcycles & Boats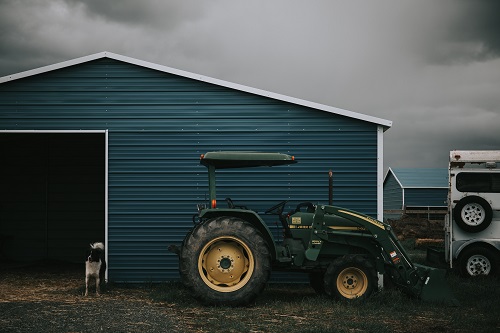 At Mainus Construction, we build custom sheds for all sorts of purposes. This includes sheds for storing vehicles like ATVs, motorcycles, lawnmowers, snowmobiles, jet skis, and boats. We can even build sheds large enough for cars, trucks, and tractors. Mainus Construction builds storage sheds from scratch to fit your lot and vehicle with room to spare.
Our custom sheds are built to your exact specifications. Pre-built sheds from big box stores are confined by size and cannot be customized. With Mainus Construction, your shed can be large enough to store one or multiple vehicles and have room for extra equipment.
Contact us to learn more and get your custom-built shed.
Popular Shed Styles
We specialize in several shed styles. See if any of these types will work for you:
These basics styles range in size from 8x10 to 12x24. Let us know what size you need for your vehicles or request a custom setup. We've added ramps and rolling doors to sheds for vehicle storage. The siding on all our sheds is pre-primed for easy paint application.
Sturdy, Permanent Sheds Protect Vehicles from the Elements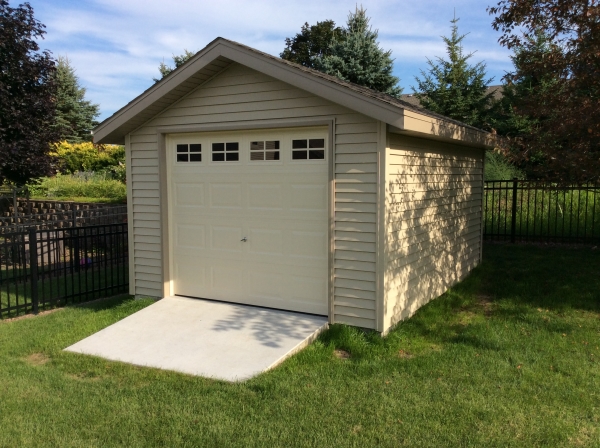 Don't settle for "portable" sheds or vehicle shelters. These shelters use a fabric canopy or tarp to provide minor protection to the vehicle within. However, the structure is not permanent and does not offer a full range of coverage. There's nothing between the vehicle and the ground either. Severe Wisconsin weather, like heavy snowfall, can ruin these shelters.
The best way to keep your vehicles safe is with a fully covered shed. Our shed siding and doors are made from LP Smartside Trim and Panel products. These engineered wood panels are designed for low maintenance and extra weather protection. The level pad the shed is placed upon will keep vehicles from sinking into the ground.
Vehicle Storage Shed Financing
For payment plans, rent-to-own services, and easy pay options, the storage shed financing options from Mainus Construction will get you the dream shed you deserve — without breaking your budget.
We build and even deliver sheds to customers in Southeastern Wisconsin and Northeastern Illinois, in these counties:
Milwaukee
Walworth
Waukesha
Kenosha

Winnebago
Fond du Lac
Sheboygan
Washington