Mainus Construction Company History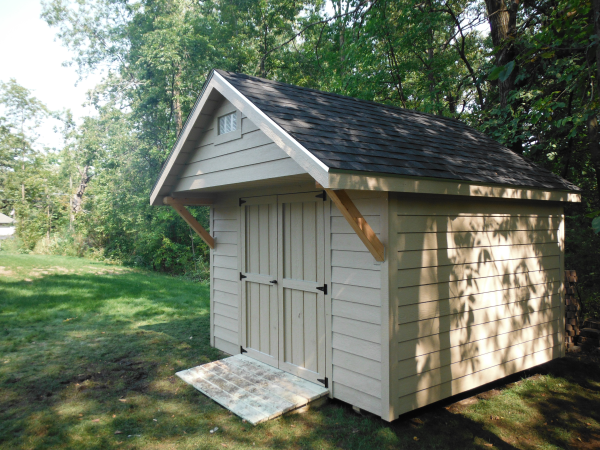 Owner Tom Mainus brings 32 years of carpentry experience to Mainus Construction's outstanding custom shed building service. Tom learned the art of shed building from his father-in-law, who has built sheds from the same location in Waterford for over 35 years . Mainus Construction continues the family tradition of dedicated quality craftsmanship and friendly, honest service.
Mainus Construction operates from a fully equipped Waterford, WI shed building shop. We serve satisfied customers living all around southeast WI and northern Illinois. Our outstanding shed building service stands out above all others – not only are Mainus Construction sheds custom built to each individual's unique storage needs, they are delivered to your home or farm in a completely finished state. We build all of our sheds from the ground up to your exact shed specifications. We can accommodate your needs and swap out features like doors and windows to any custom arrangement on our buildings.
Mainus Construction has been designing and constructing quality sheds perfect for any application for over three decades. If you have any concerns about your Mainus Construction shed, we have the answers. We'll never hand your call off to a third party contractor. We are dedicated to our customers 100%.
When you need outdoor storage without the hassle, look no further than Mainus Construction. Contact the best Milwaukee shed builder today.