Quality Barn Style Storage Sheds
Barn sheds from Mainus Construction are the ideal storage solution for your farm or backyard. The distinct dual sloping gambrel roof gives our sheds huge loft space and classic agricultural style. These outstanding barn style sheds are great for storing anything from lawn equipment to home gardening tools. Mainus Construction sheds are fully customizable with shed delivery all around the southeast WI area in any size from 8x8 to a massive 12x24. Mainus Construction builds the best storage sheds anywhere.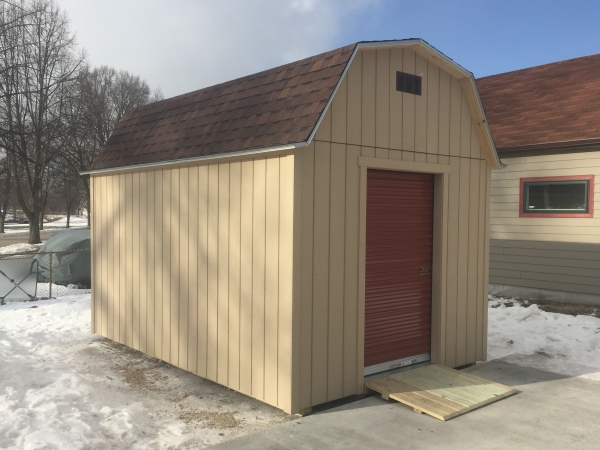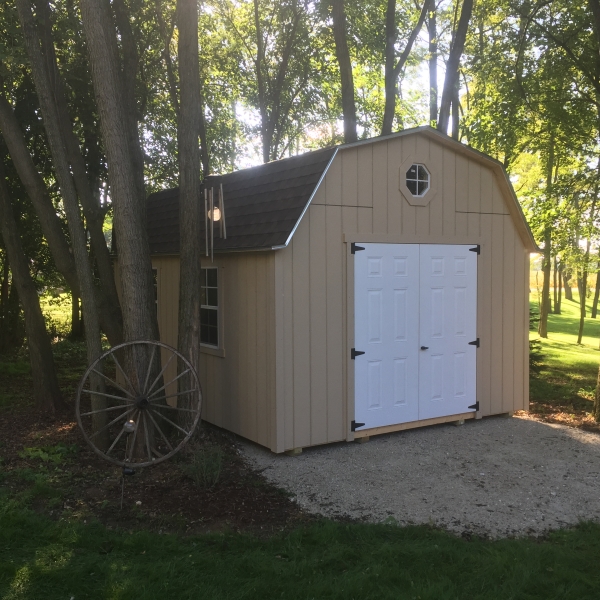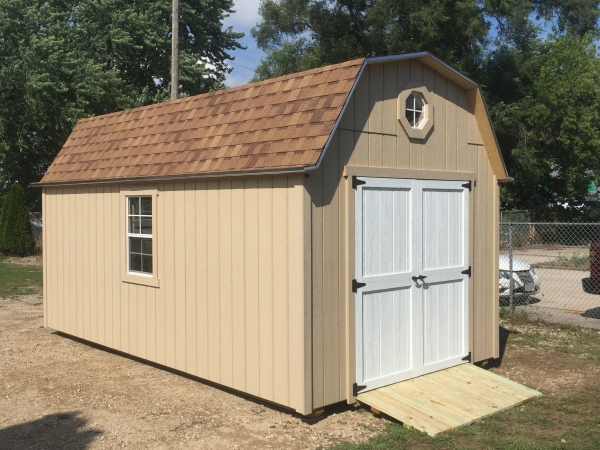 Barn Shed Materials and Construction
All storage sheds from Mainus Construction are built with
LP Smart Trim
and
Smart Panels
for doors and siding. This incredibly weather resistant engineered wood technology arrives pre-primed straight from the factory. Paint your shed as soon as we place it on your property, or wait until a paint job is convenient for you.
Shingle Color Options
| | | |
| --- | --- | --- |
| | | |
| Black | Burnt-Sienna | Desert-Shake |
| | | |
| Dove-Grey | Hearthstone Grey | Heather Blend |
| | | |
| Pewter | Weatheredwood | Woodland Green |
Contact top Milwaukee shed builders at Mainus Construction today for your ideal outdoor storage solutions.
Barn Style
4ft. and 6ft. Side Walls
| SHED SIZE | 4ft. | 6ft. |
| --- | --- | --- |
| 8x10 | $1730 | $2260 |
| 8x12 | $1875 | $2390 |
| 8x14 | $1950 | $2580 |
| 8x16 | $2250 | $2865 |
| 10x10 | $1950 | $2700 |
| 10x12 | $2175 | $2915 |
| 10x14 | $2420 | $3100 |
| 10x16 | $2575 | $3300 |
| 10x18 | $2950 | $3500 |
| 10x20 | $3200 | $3900 |
| 12x12 | $2600 | $3415 |
| 12x14 | $2825 | $3575 |
| 12x16 | $3200 | $4100 |
| 12x18 | $3600 | $4650 |
| 12x20 | $4200 | $4950 |