Milwaukee Shed Builders For Any Type of Shed
If you can dream it, we can build it. Mainus Construction builds the best storage sheds in Milwaukee. We custom design and build completely unique sheds, limited only by your imagination. We'll deliver your storage shed pre-built to any architectural style, for any function, with any additions you want. We have built everything from traditional storage sheds to racing pigeon lofts. You will have a fully customized shed when it leaves our shop. From custom shelves to electric lights and a working bathroom – you dream, we deliver.
We build and deliver small sheds and large sheds in WI and IL. Sizes run from 8x10 all the way to 12x20, truck-delivered and installed in 1-2 hours.
Browse our popular shed styles below or call Mainus Construction now for your custom storage solution.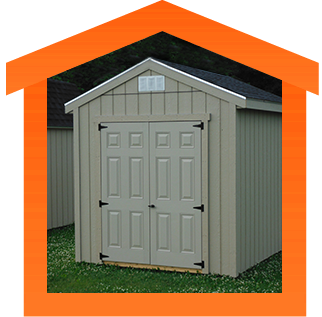 Gable Roof Sheds
Backyard Storage Sheds Built to Match Your Home
Classic gable roof storage sheds mirror the most common architectural style found in Wisconsin homes. This similarity makes our gable roof backyard sheds perfect for placement right alongside your house. Your garden storage shed will look like a small addition to your house with a matching gable roof. Mainus Construction can customize your outdoor shed's height, roof slope, shingles, overhang and colors flawlessly matching any look and function imaginable. What will you keep in your Mainus Construction shed?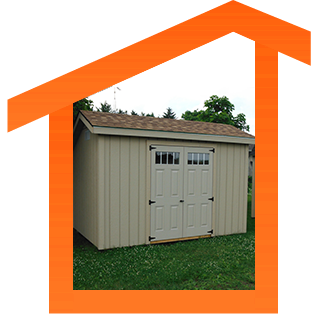 Saltbox Sheds (Quaker Sheds)
Timeless Quaker Style Storage Sheds
Quaker garden sheds radiate a distinct rustic Quaker style while serving as convenient and functional storage for your outdoor equipment. These attractive garden sheds feature roofs with offset peaks and low reaching rear edges. Mainus Construction delivers a full range of customization options, building anything from a simple utility shed to a beautiful pool house.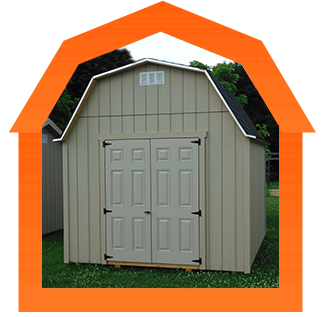 Barn Roof Sheds
Outdoor Storage Shed Gambrel Roofing for High Loft Capacity
Barn style storage sheds feature wide gambrel roofs to get the most loft space for your dollar. Barn roof sheds from Mainus construction are available in any size from 8x8 to 14x29, functioning as versatile outbuildings for your home or farm.
We will completely customize any barn at your request, adding everything from insulation and plumbing to shelves and lighting. You won't have to call a second company to get something installed on your shed. Mainus Construction has you covered with every aspect of your storage shed needs.
Contact the Milwaukee shed builders at Mainus Construction for spacious and reliable equipment storage.
Wisconsin Shed Delivery Video: