Run-in Sheds for Horses
Horse Sheds – Southeastern WI & Northeastern IL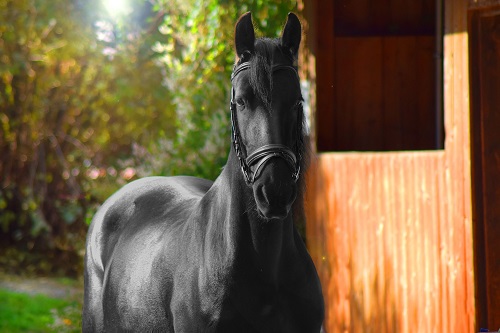 Mainus Construction builds customized sheds to meet your exact needs and specifications. With the best craftsmanship around – even matching Amish quality – we have you (and your horses) covered.
If your horses need a run-in shed to shelter them from cold Wisconsin winters, we'll set you up. If you're looking for a shedrow (shed row) horse barn with more storage, we're ready. If you want a combination with 10 stalls, a run-in shelter, an equine equipment closet, and a hay loft – we can do that too!
We'll implement any level of instruction, from "I just need a run-in shed big enough for 3 horses" to "I need a shedrow barn with a Quaker style roof, vinyl plastic siding, 4 stalls with sand floors, and a 38-foot wide run-in shelter." We provide any level of customization you need.
Classic styles:
Contact us to start building or to get more details on cost and customization.
What Are Run-in Sheds?
Definition: Run-in sheds for horses are three-sided structures that horses can enter and exit on their own.
Purpose: Run-in sheds provide shelter from wind and snow during bitter Wisconsin and Illinois winters, as well as shade during hot summer months.
Location: These sheds are usually placed in pastures, so horses have shelter whenever they need it.
What are Shedrow Barns?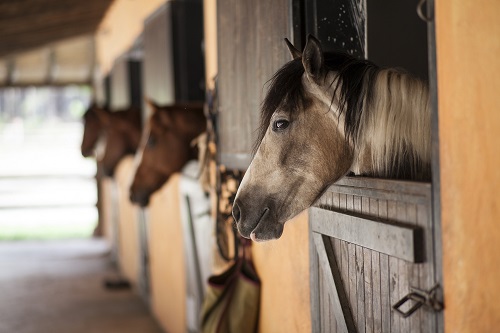 Definition: Shedrow barns for horses feature several indoor stalls in one or two lines, and a walkway. They also often include a feed/storage room. The doors of the sheds are often split doors, so the top half can be opened to allow horses to look out.
Purpose: Indoor lodging for horses that are not out to pasture.
Types: Some shedrow barns have a single row of stalls with a walkway beside them. If the walkway is outside under an overhanging roof that's supported by posts, it's considered a rancher shedrow. If there are two rows of stalls and the walkway is inside the barn between them, it's considered a center aisle shedrow.
Delivering Your Horse Shed
Whether you need large sheds or a single-horse run-in shelter, Mainus Construction is the best contractor to get the construction done exactly how you want it.
While we can build the shed onsite, we find that most customers appreciate our delivery service; we can build your custom shed in our climate controlled shed shop and then deliver the completed structure to your property and set it securely.
Our delivery service allows us to prevent days of noise and construction on your property. Instead, we use our industry leading Shed Mule and shed delivery trailer to transport the finished shed to you. Depending on the size of the shed, it can take as little as an hour or two for us to deliver and set the shed.
If you want to spread out the cost of a large shed construction project, take a look at our simple financing options – no credit check required!
We deliver sheds to customers across Southeastern Wisconsin and Northeastern Illinois, including the following counties: Racine, Kenosha, Rock, Walworth, Milwaukee, Waukesha, Dane, Winnebago, Fond du Lac, Walworth, Sheboygan, Washington, and Lake.